Tanaka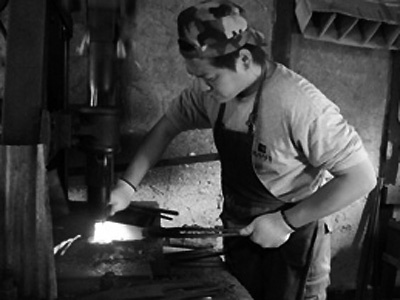 The Tanaka family is a well-known knife-making family from Miki-city.
The Tanaka family has been working on the profession for more than 100 years. Father Kazuyuki (photo below) and his two sons Hideyuki and Shigeki (pictured right) are currently the most active in the smithy, we are pleased to offer both knives a number of knives.
The family started to forge samurai values ​​but after the Emperor forbade the wearing of swords in public in 1874, the Tanaka family switched to forging knives. All Tanaka knives are hand-forged and hand-honed. Shigeki-san mainly uses the stainless steel VG-10 steel in its knives but also makes a special series with Aogami steel in a Suminagashi protective layer (pattern steel), Hideyuki-san prefers Japanese Aogami steel (not rust resistant) with a black Kurochi protective layer.
The Tanaka knives are available with both Western handles and traditional handles: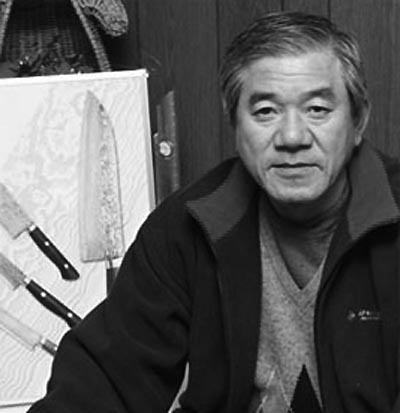 An example of a Hideyuki Tanaka-san knife

And one from Shigeki Tanaka-san